Teacher: Tine Soerensen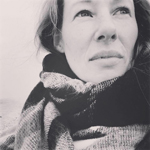 Language: English
A special Friday sweet restorative sequence to relax, restore and reconnect.
Reset yourself after a long week and connect once again to the present moment. Tune in with the breath and flow through a releasing steady vinyasa sequence and then let yourself melt into a sequence of soft and nourishing restorative poses.
The flow is aimed to let go of tension and stress build up during the week. By simultaneously releasing, strengthening and restoring we can exchange that restless with s new recharged mindset – ready for the week-end
1 hour steady  Vinyasa flow + 30 minutes Restorative relaxation at the end.